NACA's Doell Speaks at TSA Event
NACA Vice President for Government Affairs and Security Policy Paul Doell joined TSA Administrator David Pekoske at a press conference in Hartsfield-Jackson Atlanta International Airport on Monday, May 22, to discuss several issues facing the airline industry during the upcoming summer travel season.
"Passengers should know that airlines will be encountering operational headwinds and labor challenges as we move into the summer season," Doell said. "The FAA continues to experience staffing issues as it relates to air traffic control which will impact airline schedules along with normal delays from weather."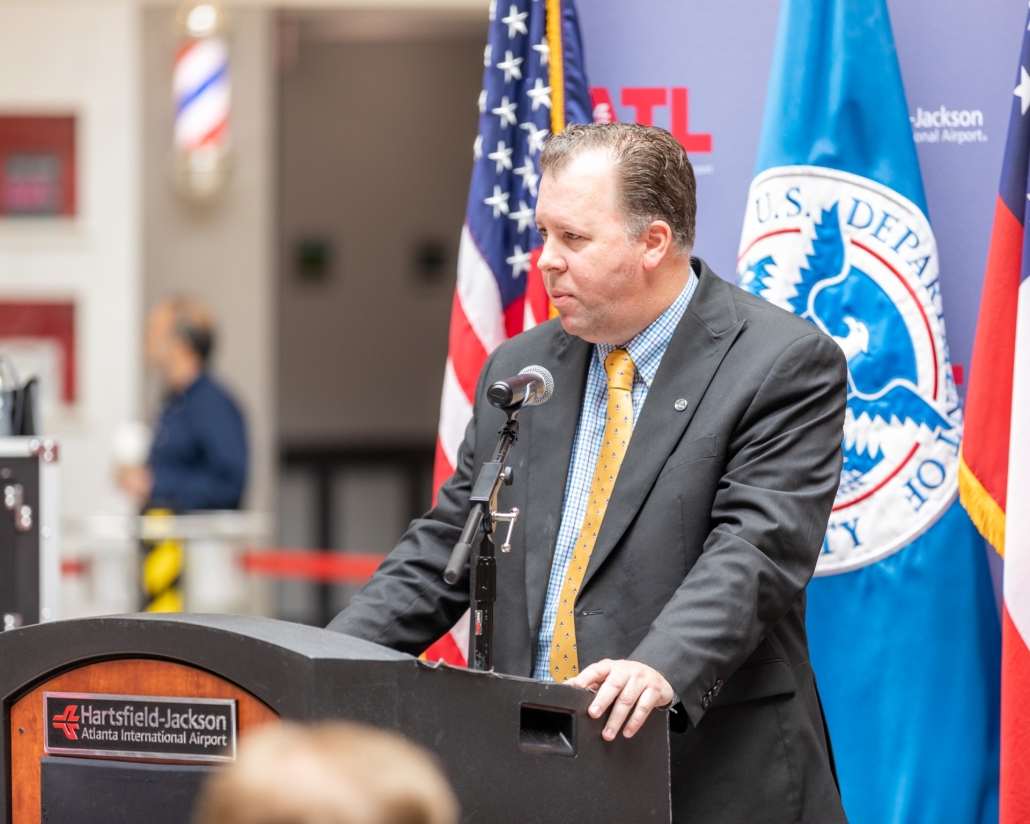 In addition to FAA controller staffing shortages, Doell emphasized that airlines themselves are working through staff shortages — especially pilots — as they work to operate as smoothly as possible for the traveling public.
Doell also urged all passengers to exercise patience with TSA, airport and airline staff, as well as with their fellow passengers.
"We continue to see an unacceptable number of incidents of unruly passengers," Doell said. "This is true both at the airport and on board our airplanes. Verbal or physical abuse is unacceptable and against the law, and we will work with federal and local law enforcement partners to make sure unruly passenger cases are prosecuted to the fullest extent possible."
Doell thanked Administrator Pekoske for his leadership both during the pandemic and as airlines emerged from it into record demand for air travel, and closed by underlining that NACA's members look forward to welcoming people onboard and getting them to their destinations as quickly and safely as possible this summer.
Also speaking at the event were Atlanta Mayor Andre Dickens and industry representatives including Hartsfield-Jackson Atlanta International Airport Deputy General Manager for Operations Jan Lennon;  Airlines for America President and CEO Nicholas E. Calio; Airports Council International – North America President and CEO Kevin M. Burke; American Association of Airport Executives Senior Vice President for Security and Facilitation Stephanie K. Gupta; and Regional Airline Association Vice President of Government and External Affairs Drew Jacoby Lemos.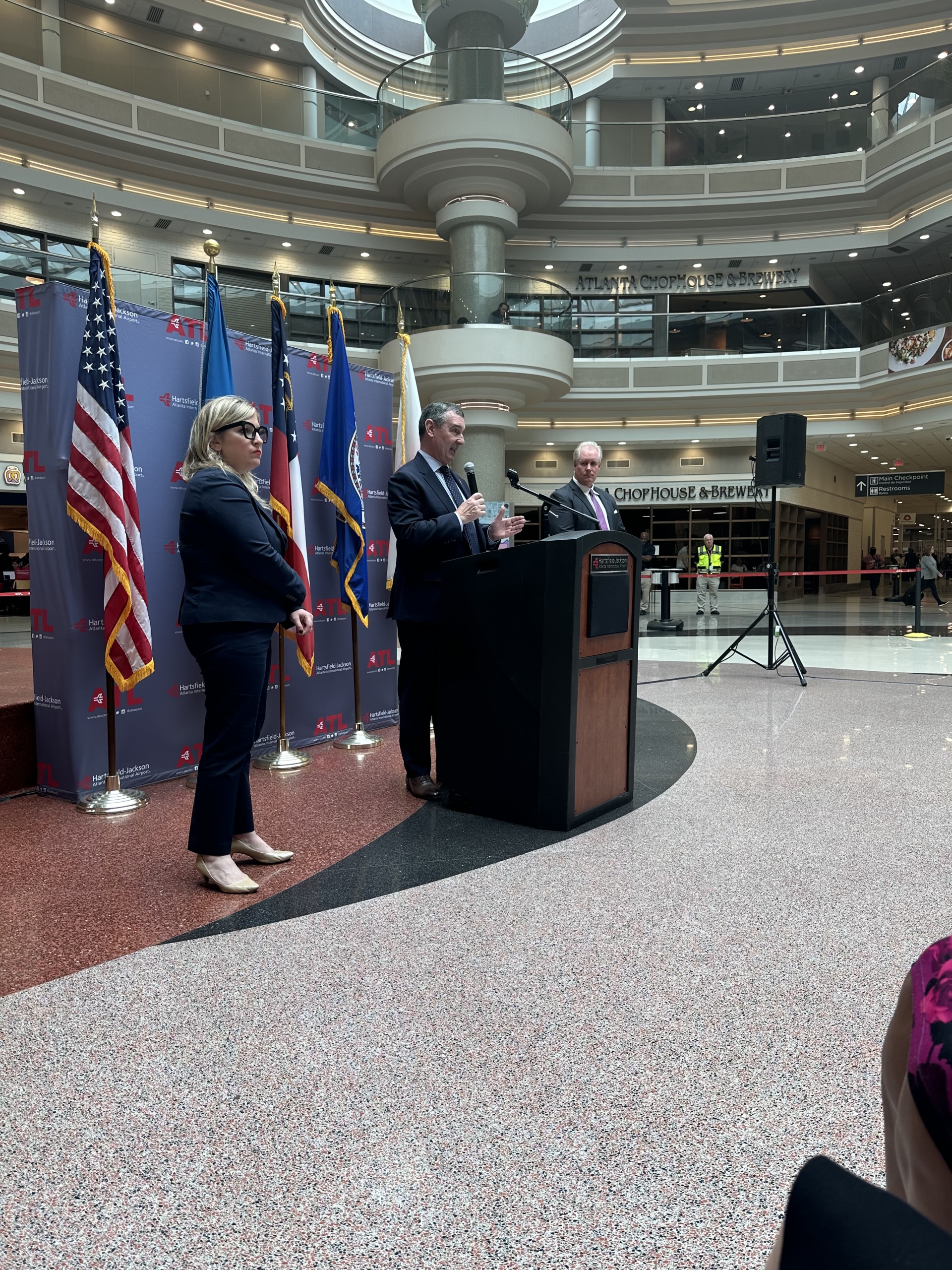 https://naca.aero/wp-content/uploads/2023/05/Paul-Doell-ATL.jpg
1536
1920
actualizedevs
https://naca.aero/wp-content/uploads/2023/06/logo-horizontal-no-background.png
actualizedevs
2023-05-23 18:15:53
2023-05-25 12:14:44
NACA's Doell Speaks at TSA Event